Concrete Pumping Melton | The Concrete Pump Professionals
Form Concrete Pumping stands out as the top-notch concrete pumping service provider in Melton and it's surrounds. We're all about delivering excellent results while taking immense pride in catering to our valued customers in the region.
Our skilled team and expertise in handling concrete line pumps guarantee efficient and professional fulfilment of your construction requirements.
Don't hesitate to reach out today and discover firsthand why our concrete pumping services Melton clients rely on us.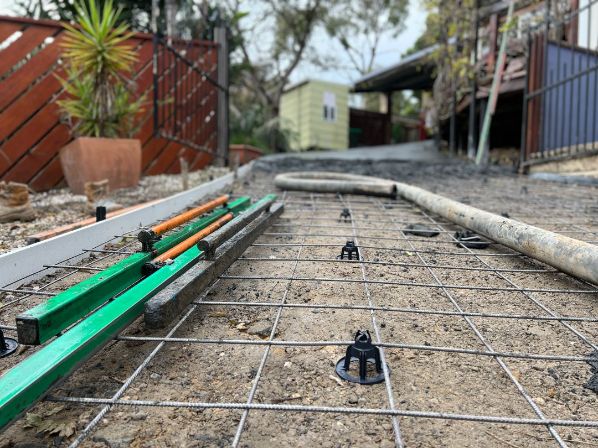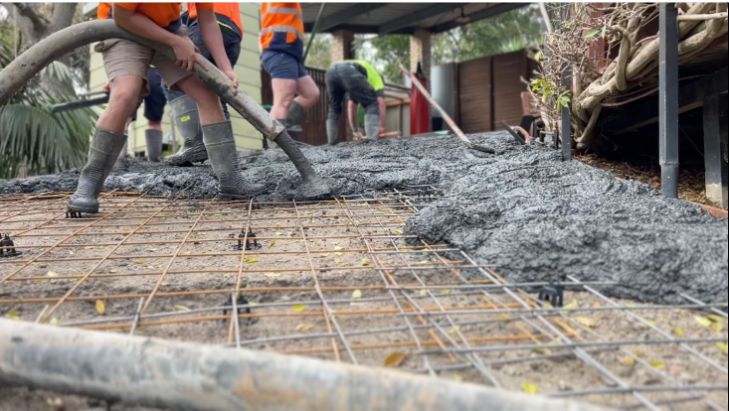 Why Choose Us for Concrete Pumping in Melton
The following are the biggest reasons why people in Melton choose us for concrete pumping:
We firmly believe in providing affordable and competitive pricing for our top-notch concrete pumping services in Melton.
We can arrive at your location at a moment's notice to provide the concrete pumping services you need for your project.
Worried about completing your project on time? Call our team today to get speedy concrete pumping wherever needed.
We have many years of experience operating as concrete pumping providers for residential, commercial, and civil projects.
Victoria-Wide Concrete Pumping Services
These are the concrete pumping services that we provide to all of our clients in Melton, VIC:
Residential Concrete Pumping
We're experts in catering to the distinctive needs of residential projects. We excel at delivering efficient solutions for concrete placement, whether you need work on driveways, board piers, house slabs, footings, or any other requirement, you may have. You can count on Form Concrete Pumping for reliable solutions.
Commercial Concrete Pumping
Look no further for your commercial concrete pumping needs in Melton and Werribee. We're fully equipped to tackle projects in various commercial settings, such as schools, retail spaces, warehouses, and other commercial developments. Our seasoned professional team understands commercial construction's intricacies, guaranteeing prompt and efficient concrete pumping services.
Our expertise extends beyond residential and commercial properties to encompass civil construction projects in Melton. Whether you need to work on roads, highways, bridges, or other infrastructure endeavours, we're equipped to handle them all. Our skilled team and advanced equipment ensure precise concrete placement services tailored to even the most demanding structures.
Prioritising Work Safety and Quality
Safety and quality take precedence at Form Concrete Pumping. We hold them in the highest regard and make them our top priorities. Our unwavering commitment to safety protocols and regulations ensures the well-being of our team members, clients, and project sites.
Our skilled professionals undergo extensive training, enabling them to handle equipment safely and tackle various concrete pumping tasks confidently. In addition, we firmly believe that quality serves as the cornerstone of our success.
By consistently delivering exceptional quality work, we can construct durable and reliable concrete structures that stand the test of time.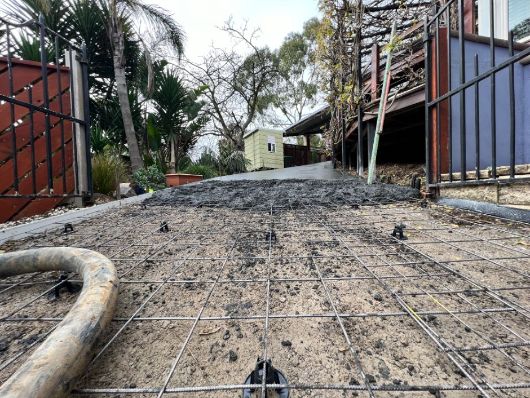 Our Concrete Pumping Rates
Wondering how much we charge for Melton residents? Check out our rates for line concrete pumping below:

| | |
| --- | --- |
|  Description | Line Pump |
| Hourly rate | $190 per hour (minimum charge of 4 hours) |
| Metres Pumped | $6 per cubic metre |
| Travel rate | $190 per hour |
Concrete Pumping Services Tailored to Your Needs
We are dedicated to meeting your unique concrete pumping needs at Form Concrete Pumping. Our team, known for their friendliness and expertise, is always prepared to answer your inquiries, discuss project details, and provide professional guidance.
Whether you require a quote, have inquiries about our concrete pumping services, or want to schedule a consultation, we are here to support you throughout the entire process.
Rest assured, your project is in capable hands with Form Concrete Pumping. Give us a call today to get started with your concrete pumping!