Concrete Pumping Geelong | The Concrete Pump Professionals
Form Concrete Pumping is a leading provider of quality line concrete pumping services in Geelong and it's surrounds. We are committed to delivering exceptional concreting results and take great pride in serving our valued customers in the area.
With our experienced team and expertise in precise concrete placement solutions, we ensure that your construction needs are met efficiently and professionally.
Contact us today to find out how our concrete pump hire can provide the best concrete pumping solutions the locals rave about.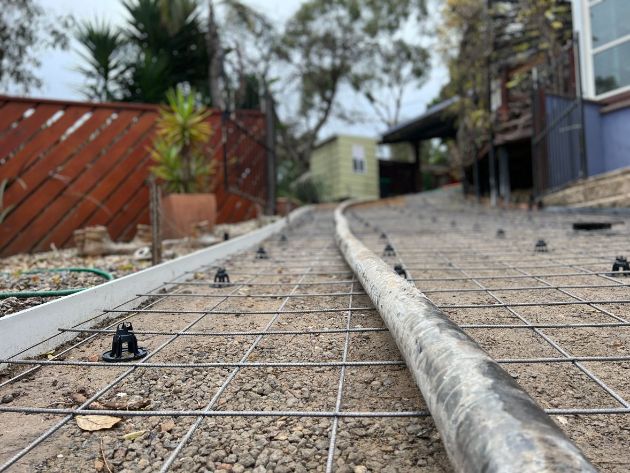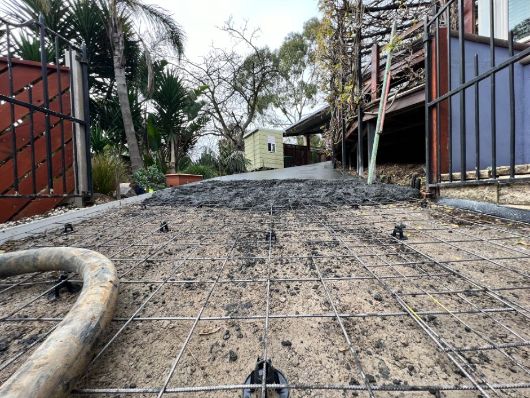 Why Choose Us for Concrete Pumping in Geelong
At Form Concrete Pumping, we aim to exceed your expectations while providing several advantages that set us apart:
We offer competitive and reasonable pricing for our concrete pumping services in Geelong, ensuring quality services without compromising your budget.
We arrive at the designated location promptly and ensure that each concrete project is completed according to the given deadline.
With extensive experience in residential and commercial construction projects, we have built a solid reputation as a reliable concrete pumping company in Victoria.
Victoria-Wide Concrete Pumping Services
We are proud to offer comprehensive concrete pumping services throughout Victoria, including Geelong and Bendigo. Our diverse range of services caters to various construction needs:
Residential Concrete Pumping
We understand the unique requirements of residential projects and provide efficient concrete placement solutions for structures such as driveways, board piers, house slabs, footings, and more. Our expertise ensures that your dream home becomes a reality with reliable and precise concrete pumping.
Commercial Concrete Pumping
As your trusted partner for commercial concrete pumping needs in Geelong, we are well-equipped to handle projects in schools, retail spaces, warehouses, and other commercial developments. Our experienced team understands the specific requirements of commercial construction, ensuring timely and efficient concrete pumping services.
In addition to residential and commercial properties, we can handle civil construction projects in Geelong. From roads and highways to bridges and infrastructure projects, our skilled team and advanced equipment deliver the right concrete placement services for even the most challenging structures.
Prioritising Work Safety and Quality
At Form Concrete Pumping, safety and quality are paramount in our operations. We focus on the well-being of our team members, clients, and project sites by strictly adhering to safety protocols and regulations. Our skilled professionals undergo rigorous training to safely handle equipment and execute concrete pumping tasks, ensuring a secure working environment.
Moreover, we believe that quality is the foundation of our success. From material selection to the execution of concrete pumping tasks, we maintain stringent quality assurance measures at every stage.
We pay close attention to detail to ensure precise concrete placement while meeting the highest industry standards. By consistently delivering exceptional quality work, we provide durable and reliable concrete structures that stand the test of time.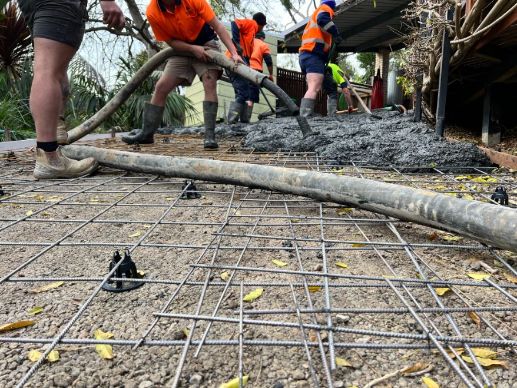 Our Concrete Pumping Rates
For transparency and convenience, we offer competitive rates for our line concrete pumping services in Geelong:
| | |
| --- | --- |
|  Description | Line Pump |
| Hourly rate | $190 per hour (minimum charge of 4 hours) |
| Metres Pumped | $6 per cubic metre |
| Travel rate | $190 per hour |
Concrete Pumping Services Tailored to Your Needs
At Form Concrete Pumping, we are dedicated to understanding and meeting your specific concrete pumping requirements. Our friendly and knowledgeable team is ready to address your inquiries, discuss your project details, and offer expert guidance.
Whether you need a quote, have questions about our services, or wish to schedule a consultation, we are here to assist you every step of the way.
Give us a call today, and let's bring your concrete pumping project to life with professionalism, precision, and unmatched service.