Commercial Concrete Pumping Melbourne | Industrial Concrete Pumping
At Form Concrete Pumping Melbourne, we take pride in providing top-notch commercial concrete pumping services in Melbourne. Our experienced team has access to state-of-the-art line concrete pump and boom pump equipment when needed.
Our company ensures efficient and precise concrete placement for commercial and industrial construction projects. What makes us stand out from the rest is that we offer competitive rates to all our clients without compromising quality.
Whether it's large-scale concrete slabs, car parks, driveways, board piers, footings, or underpinning, we have the expertise to assist in their construction. Our prompt service and attention to detail guarantee a seamless and reliable pumping experience for all our valued clients.
Give us a call today and find out how we provide the commercial concrete pumping Melbourne businesses love.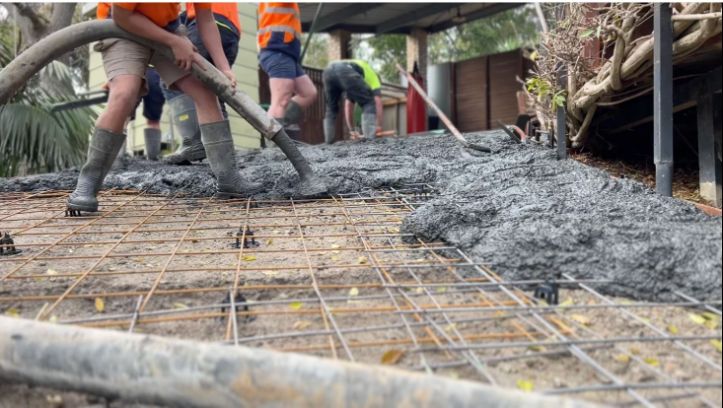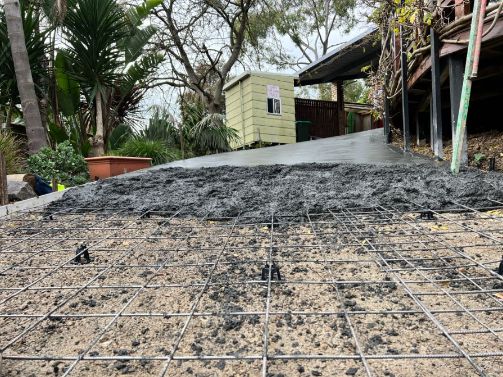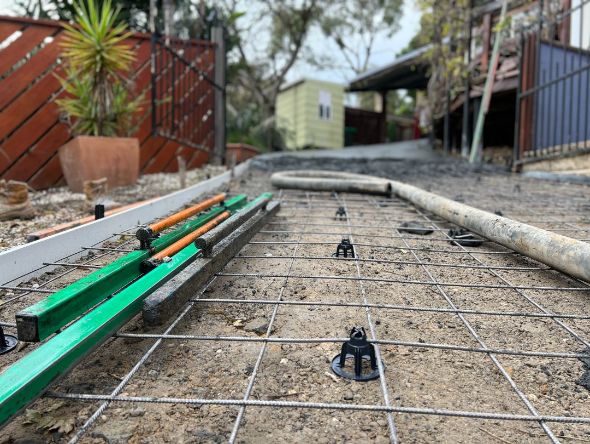 Commercial and Industrial Concrete Pumping
Form Concrete Pumping Melbourne proudly offers the solution to Australia's commercial and industrial concrete pumping challenges. We guarantee fast and efficient services with our concrete pumps, which is why many rely on us today.
Our experienced teams and modern equipment guarantee competitive rates and top-quality results. We prioritise clear and transparent pricing that is tailored to your project's needs.
Plus, we are committed to providing ongoing training to all of our staff. Doing so will allow us to bridge the skill gap and provide you with skilled operators for safe and reliable operations.
You can depend on us for all your commercial and industrial concrete pumping needs across Melbourne.
Why Choose Us for Commercial Concrete Pumping in Melbourne?
Our company has earned a reputation as one of the best and most trusted providers when it comes to commercial concrete pump services. Many years of providing reliable solutions have made us a household name among many builders.
Here are the main reasons why people choose us for commercial concrete pumping in Melbourne:
Many commercial property owners choose our teams and concrete pumps because of our affordable rates. The competitive nature of our pricing allows builders to save a significant amount on cost.
Looking to get concrete spray pumps today? You can count on us to provide concrete pump hire solutions at a moment's notice. We can arrive at your location and start pouring concrete for your project in no time.
We always aim to complete jobs on schedule–whether you need a standard concrete line pump or a concrete boom for your high-rise buildings. You can rely on us for prompt service that lets you complete projects on time.
Our company is known as a leading commercial concrete pump provider in Melbourne thanks to our many years of reliable service. Local builders choose us because of our dependability throughout the years.
Concrete Pump Hire: We're the Top Choice for Builders
There's a reason why we are the builder's choice in Melbourne for commercial and industrial concrete pumping. Our expertise and dedication make us the go-to provider for duplex builders, townhouse builders, and construction projects of all scales.
We are the concrete line pump or concrete boom pump hire you need today. Our pumps spray concrete to even the tallest structures in your project.
Furthermore, we have a team of professional concrete pump experts that are experienced in handling a wide range of concreting solutions. From concrete slabs to suspended concrete slabs and concrete driveways, you can depend on our skilled operators and modern equipment to deliver accurate and efficient concrete pump services.
Contact us today to get the concrete pump hire that meets your requirements.
Our Commercial Concrete Pump Services
Form Concrete Pumping Melbourne offers a wide range of commercial concrete solutions via our concrete pumps. Our team is trained and experienced in handling the advanced equipment we provide.
When you work with us, you can expect the following commercial concrete pump services:
With years of experience in the industry, we ensure high-quality concrete slabs that meet your specifications. You can rely on us to provide the slabs you need for whatever project you have in mind.
We stand out from others because our concrete pump rates are affordable, making us the perfect choice for your concrete pumping needs.
Our team at Form Concrete Pumping Melbourne can provide top-notch concrete pumping services so you can construct your commercial car parks. Our experienced crew knows how to create a durable and stable base that won't crack over time.
Furthermore, our concreting solutions ensure your car parks have excellent moisture protection so that they will last many years.
At Form Concrete Pumping Melbourne, we excel in offering professional concrete pumping services for large-scale commercial and industrial driveways. Our skilled team takes pride in delivering exceptional results for projects of any size.
With our advanced equipment and years of industry expertise, we ensure the creation of durable and smooth driveways that can withstand heavy traffic.
Get the concrete line pump hire you need here at Form Concrete Pumping Melbourne. We have the trucks and equipment you need to ensure you can leverage the concrete line pumping solutions for your commercial or industrial project.
Besides that, our team knows how to handle all our machines, guaranteeing quality results and lower overall expenses.
Looking to go high or access hard-to-reach areas? Take advantage of our concrete boom pump hire for that added flexibility and convenience of pouring concrete where you need it.
Call us today to learn more about how our boom pump service can meet your specific requirements.
Form Concrete Pumping Melbourne offers comprehensive concrete pumping services for commercial and industrial projects to create sturdy concrete footings. Our skilled team excels in handling various structures, including board piers, underpinning, and restumping.
With years of experience and top-of-the-line equipment, we ensure precise and reliable results. Count on us for expert concrete pumping solutions that meet your specific project requirements professionally and efficiently.