Concrete Boom Pump Hire Melbourne | Professional Concrete Pumping
Form Concrete Pumping Melbourne is a trusted provider of boom concrete pump services in Melbourne and greater Victoria. We specialise in delivering efficient and reliable concrete placement solutions to construction projects across the city.
Our state-of-the-art equipment and experienced operators guarantee increased productivity, improved safety, and enhanced concrete quality. Our boom pumps can reach even the most challenging areas and provide accurate pouring, saving you time and labour.
Whether you need concrete placed for foundations, slabs, or multi-story structures, we have the versatility to meet your requirements. Get in touch with us to learn more about our concrete pumping solutions.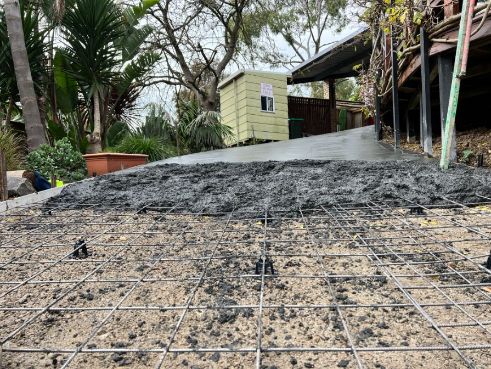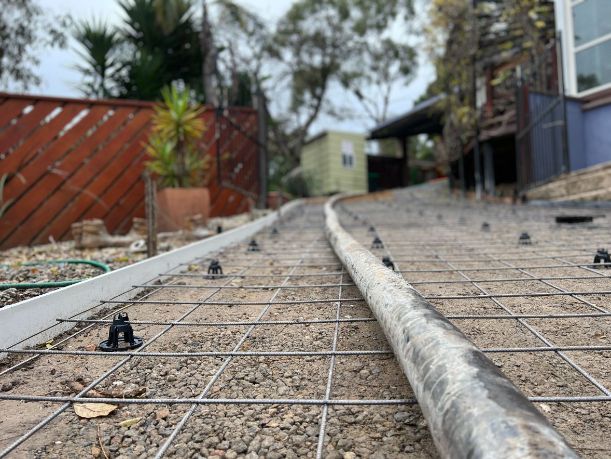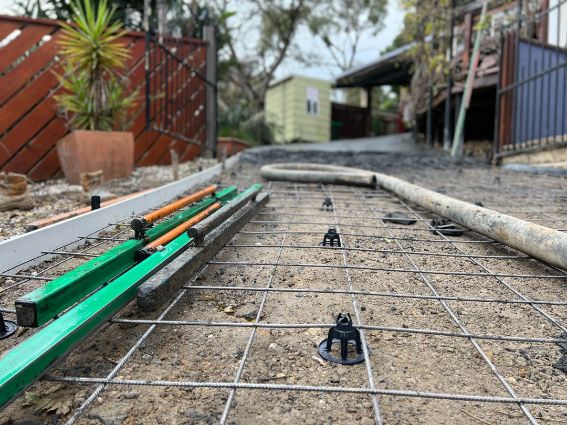 What is a Concrete Boom Pump?
A concrete boom pump is a powerful construction equipment commonly used in the Australian construction industry for efficient concrete placement. It consists of a truck-mounted pump with an articulating robotic arm or boom that can extend and manoeuvre to various heights and distances.
The concrete boom pumping system is ideal for construction projects requiring top-level concrete pouring. Builders will find it an amazing option to bring in, mainly when obstructions are present on the job site or standard concrete pouring systems are insufficient.
Many builders have also found the concrete boom pump approach to be better in certain scenarios since the mix will be poured from above onto the job site.
Reasons to Use a Concrete Boom Pump vs Line Pump
There are several significant reasons why a concrete boom pump system is preferred over a standard line pump.
One of the primary advantages of a concrete boom pump is its ability to reach greater heights and distances compared to a line pump. The articulating boom of a boom pump can extend and manoeuvre to access difficult or elevated areas. This versatility allows for precise concrete placement, even in complex construction scenarios where a line pump may struggle to reach.
Concrete boom pumps offer a faster and more efficient concrete placement process. With their powerful pumping capabilities and large output capacity, boom pumps can deliver a significant volume of concrete in a shorter time frame.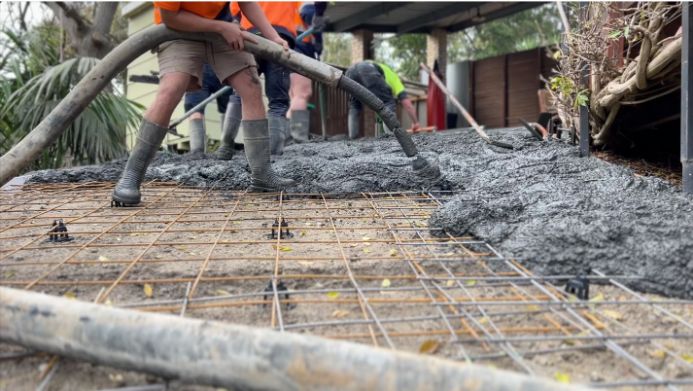 Advantages of Using Concrete Boom Pumps
The following are the main advantages of using concrete boom pumps:
Access to Challenging Areas
Concrete boom pumps provide access to otherwise challenging or hard-to-reach areas. The articulating boom can navigate around obstacles, such as buildings or structures, and reach elevated or confined spaces.
Concrete boom pumps significantly enhance productivity on construction sites. Their ability to deliver concrete quickly and accurately saves time and reduces manual labour. With the boom's extended reach and manoeuvrability, concrete can be placed directly at the desired location, eliminating the need for additional equipment or manual handling.
The efficient pumping process of a concrete boom pump eliminates the need for manual transportation and placement of concrete using wheelbarrows or cranes. This reduces the number of workers required and accelerates the overall project timeline, leading to cost savings and improved efficiency.
Trusted Concrete Boom Pump Hire in Melbourne
At Form Concrete Pumping Melbourne, we are your trusted partner for boom pump hire in Melbourne. With our extensive fleet of reliable boom pumps and experienced operators, we deliver exceptional concrete placement solutions.
From reaching challenging areas to ensuring efficient pours, our team is committed to exceeding your expectations. You can count on us for reliable, safe, and high-quality boom pump hire services in Melbourne.
Let us help you elevate your construction projects with precise concrete pumping and expertise. Contact us today for more details.
Why Choose Us for Your Concrete Boom Pump Needs?
There are many reasons why people in Melbourne like to work with our crew here at Form Concrete Pumping Melbourne.
The following are the most common benefits you can get when you choose us for your concrete boom pump needs:
Form Concrete Pumping Melbourne offers competitive pricing for our boom pump hire services. We understand the importance of cost-effectiveness and strive to provide affordable solutions without compromising on quality.
We specialise in providing prompt solutions for urgent projects. With our efficient scheduling and flexible resources, we can mobilise quickly to meet your concrete placement needs, even with limited notice.
You can expect timely service every step of the way when you choose us. From getting prompt responses to efficient concrete placement, we prioritise timely execution to keep your project on track and ensure seamless progress.
We have a proven track record of delivering successful concrete placement projects throughout Melbourne. With years of experience and a portfolio of satisfied clients, we have established ourselves as a trusted partner in and around the area.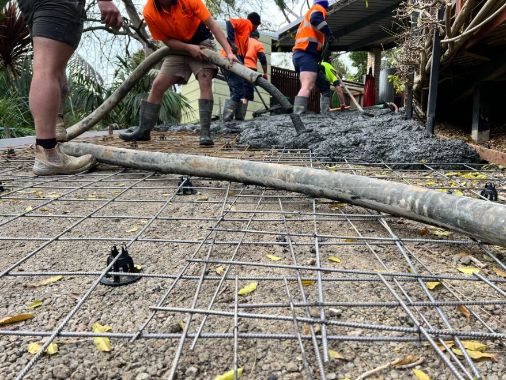 Qualified Concrete Boom Pump Operators
We believe that our team of professional concrete pump operators is the backbone of our service. With their expertise and skill, we ensure precise and efficient concrete placement on every project.
Our operators undergo constant training and possess extensive experience in operating boom pumps. They are committed to maintaining the highest safety, professionalism, and customer satisfaction standards.
That's why Melbourne builders choose us for their construction projects. You can rely on our knowledgeable team to handle your concrete pumping needs whenever you need us.
Hire Concrete Boom Pump Experts Today
Ready to elevate your construction projects with Form Concrete Pumping Melbourne? Choose our trusted boom pump hire services for efficient and precise concrete placement. Whether you have a challenging site, tight deadlines, or specific project requirements, our team is here to deliver exceptional results.
Our many years of experience in the concrete pumping industry speak for itself and is the reason why the locals trust us. With competitive pricing, short notice solutions, timely service, and a proven track record, we are your reliable partner in Melbourne.
Contact us today to discuss your project needs, request a quote, and experience the professionalism and expertise of our dedicated team. Let us help you achieve concrete success.